The Japan Snow Statue - Ark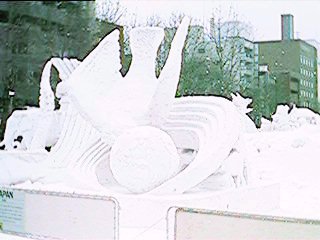 Long time ago, Noah escaped from the great flood in his ark. Then God made a "contract of peace" with man and gave them a rainbow in confirmation of the contract. The U.N Disarmament Conference will be help in Sapporo this year. this statue represents our hopes that people throughout the world will think about peace again and that a peaceful society will prevail.
The Japan Team Members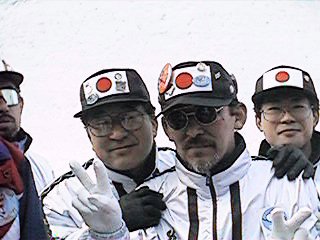 Hiroshi Nitta
Isao Takeyabu
Masanori Ishihara
Masahiko Nakagawa
The sculpturing progress
Pictures from Wednesday February 5th.
---
---
[Diary] [Progress] [The Team] [Contact us] [Schedule] [Sponsors] [Home]
E-mail:

VIKING VENTURE