The Novosibirsk Snow Statue - Melodies of Sapporo
Novosibirsk is a Russian sister city to Sapporo.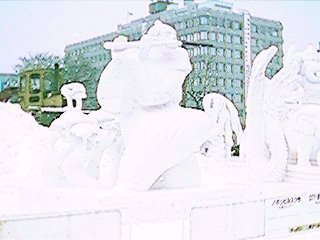 Spring came to the City. Young Japanese play the flute
The Novosibirsk Team Members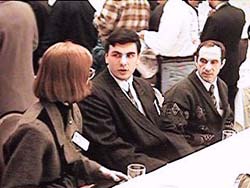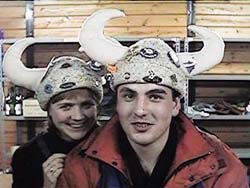 Valentin Netessov - Architect
Evgueni Netessov - Student
Alexander Kroutikov - Sculptor (not included in the picture above - sorry)
Anguelina Kouznetsova

You look great in our hats!! /comments from the Swedish Vikings

The sculpturing progress
Pictures from Wednesday February 5th.
---
---
[Diary] [Progress] [The Team] [Contact us] [Schedule] [Sponsors] [Home]
E-mail:

VIKING VENTURE