The USA Snow Statue - The Hunt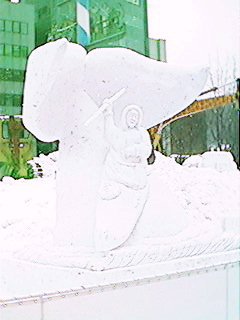 The original use of the Kayak was for whale hunting by the native Alaskan Indian tribes, more commonly known as the Eskimo. the whale was important in their culture not only as a food source, but as a source for medicine, oil for lamps, bone for artisans, and the manufacture of spear tips. No portion of the whale was wasted. Our statue pays tribute to these early hunters and their powerful adversary.
The USA Team Members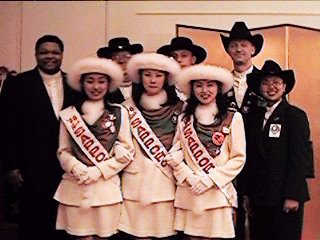 ...here with three beautiful Miss Sapporos.
David Markowski
Rickey Winter
Jimmy McIntire
Jade Carrel
Manager and companions:
Robert Gunther
Kathey Markowski
Eric Markowski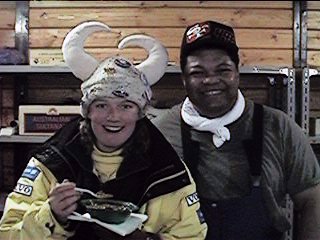 Thanks for the chili, and a great week! - from The Swedish Vikings!
The sculpturing progress
Pictures from Wednesday February 5th.
---
---
[Diary] [Progress] [The Team] [Contact us] [Schedule] [Sponsors] [Home]
E-mail:

VIKING VENTURE